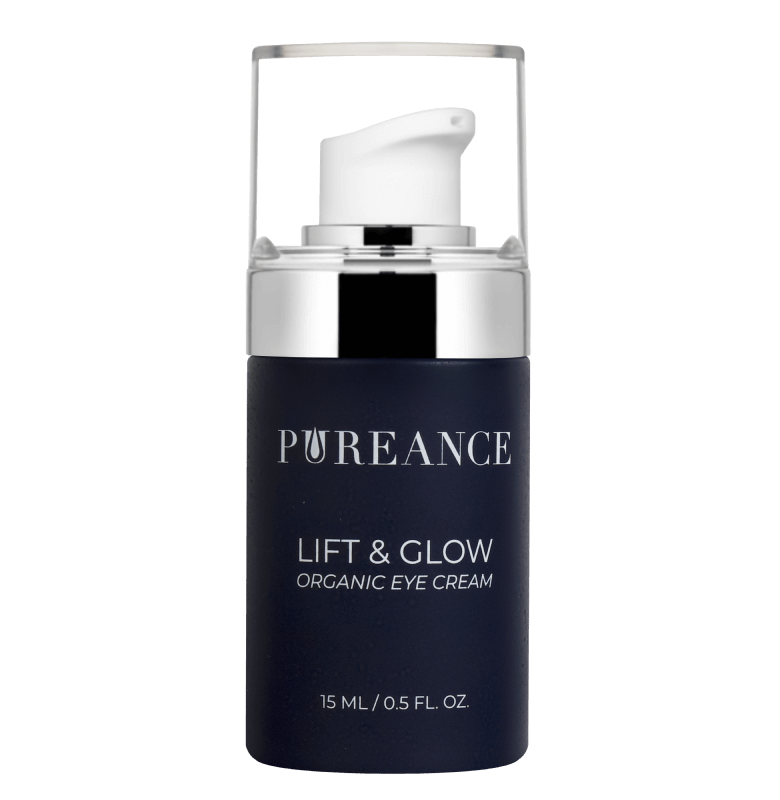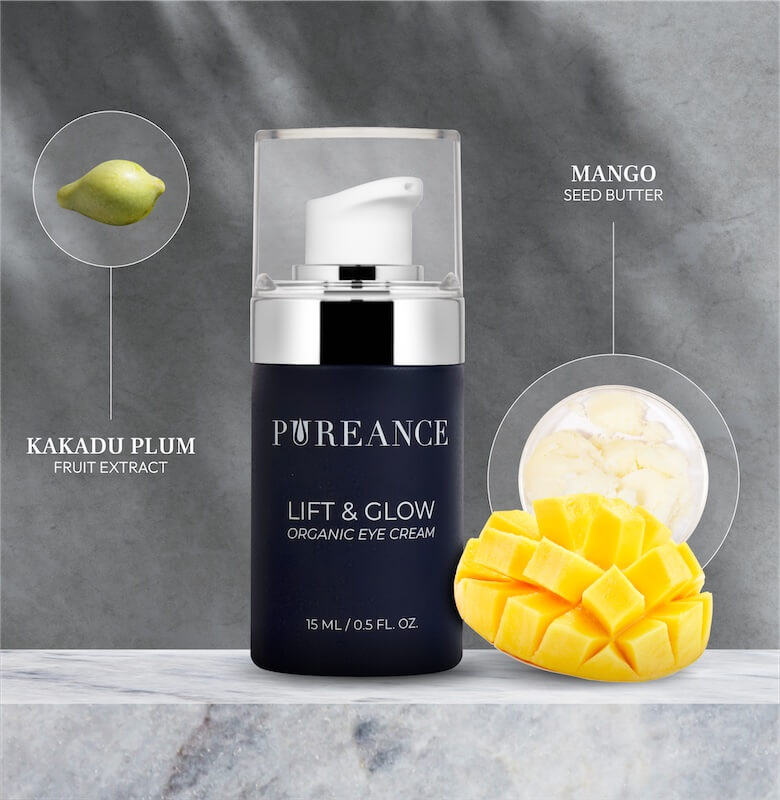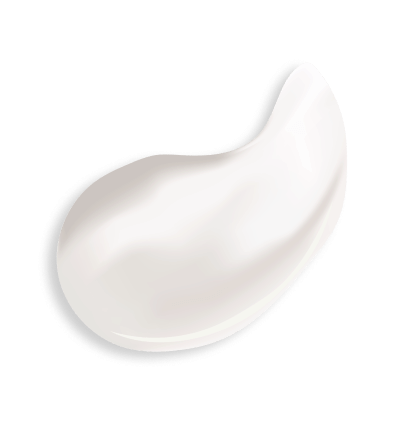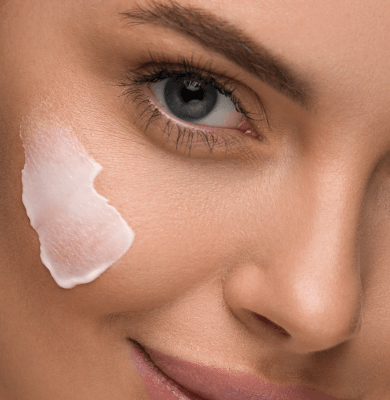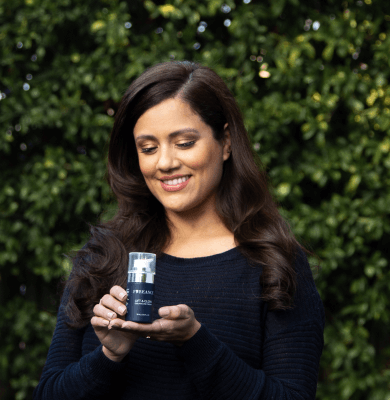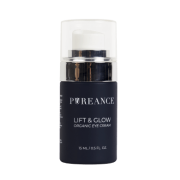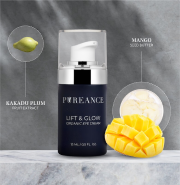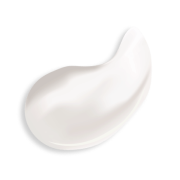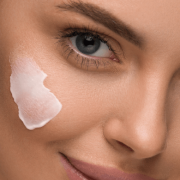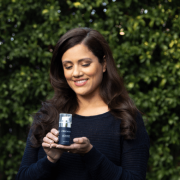 Lift & Glow
15ML / 0.5FL. OZ.
TERMS OF USE
Membership subscription
By selecting "Subscribe & Save" option, you agree to receive a shipment of Pureance Lift & Glow each month. You are authorizing us to charge your credit card monthly, matching the package you have selected. You can stop shipments at any time in your customer account or by calling our customer support team toll free at (800) 595-0735, Mon - Sun 24/7, Outside the US, call us at (310) 409-4616. All terms & conditions apply.
Recurring Billing Terms of Service
Once your initial order is shipped, you will be billed for and shipped a new order of Pureance Lift & Glow corresponding with your membership subscription plan:
Billed every month - 1

Bottle

of Pureance Lift & Glow;
Billed every 2 months - 2

Bottle

s of Pureance Lift & Glow;
Billed every 3 months - 3

Bottle

s of Pureance Lift & Glow.
Membership Plan Options
3-Bottles Plan
3 Bottles of Pureance Lift & Glow
$213.30 billed every 3 months
2-Bottles Plan
2 Bottles of Pureance Lift & Glow
$160.20 billed every 2 months
1-Bottle Plan
1 Bottle of Pureance Lift & Glow
$89.10 billed monthly
There is no purchase minimum or commitment to purchase. To customize this program to meet your needs, to update billing info, or to inquire about future shipments and charges, call customer service anytime toll free at (800) 595-0735, Outside the US, call us at (310) 409-4616. Please note exact shipment times may vary. Every Lift & Glow order is covered by our 365-day Customer Satisfaction Guarantee.
Important Notice
This membership ensures that depending on your chosen subscription plan, you'll receive an order of Pureance Lift & Glow every (30) thirty days, 2 Months or 3 Months until you choose to end your membership and stop receiving our product as well as exclusive, members-only content. Memberships are continuous and are automatically renewed unless you terminate your subscription. You are free to cancel your subscription at any time without penalty or early cancellation fees.
When you enroll in the Pureance Monthly Subscription, you acknowledge you will be billed for and receive your order of Pureance Lift & Glow every (30) thirty days, 2 Months or 3 Months depending on your subscription plan. The credit card or debit card you used to enroll in this exclusive membership will be billed every subscription cycle.
You acknowledge and agree that these services are provided on a membership subscription basis and that you will be charged recurring membership fee depending on your original date of purchase and your chosen subscription plan.
You expressly authorize Pureance to charge your credit card or debit card every (30) thirty days, 2 Months or 3 Months depending on your chosen subscription and you disclaim any responsibility or liability for any overdraft charges or fee you may incur from your card issuer or bank for insufficient funds or any other associated fees related to monthly repeat billing. You acknowledge and agree that we will not obtain additional authorization from you for each monthly membership charge.
Confirmation of Consent will be sent to you via email notifying you of your subscription and terms.
Contacting Us
If you have any questions about these Terms Of Use, Privacy Policy, the practices of our sites, or your dealings with our sites, you may contact:
Customer Support Team
Pureance
(800) 595-0735, Mon - Sun 24/7, Outside the US, call us at (310) 409-4616
support@pureance.com
Doctor-Approved LIFT & GLOW by PUREANCE is perfect for Men & Women who are fed up with living with wrinkles, sagging, and looking older than your years on Earth.
Dr. Claudia Aguirre, Ph.D.
What's inside matters
Mother Earth provided us with everything we require to THRIVE. Our Advisory Board of dermatologists and scientists formulate "SCIENTIFIC SKIN NUTRITION" for outstanding skincare using only superior quality USDA certified organic ingredients.
Ultimate key to ageless skin
Lift & Glow Organic Eye Cream does wonders for your under eyes, just follow the steps below
Step 1:
Warm your finger tips
Step 2:
Gently tap under your eyes until a thin layer covers the area.
Step 3:
Use Lift&Glow Organic Eye Cream each morning and evening for best results.
WHAT OUR CUSTOMERS SAY…
REAL PEOPLE, REAL RESULTS
We are so confident about the quality of our premium class skincare products that we offer extraordinary 365 day money back guarantee to every purchase.
Our products are carefully formulated using only superior quality natural USDA Organic certified ingredients. Feel the outstanding skincare as nature intended to.
We're proud to be a PETA certified cruelty-free brand. Our products are not tested on animals in any stage of the process and they do not contain any animal based ingredients.
Frequently Asked Questions (FAQs) About Lift & Glow
What does USDA Certified Organic LIFT & GLOW by PUREANCE do for my skin?
Megastar botanicals in Doctor-Approved LIFT & GLOW kickstart cellular engines back into gear to restore collagen production up to a whopping 200% and new skin cell growth by up to 315%! While that part of your skin is rejuvenating, intense nutrition, including Maple Leaf Complex's antioxidant and elastin boosters and skin soothers, is hard at work. In a few months, your brilliant smile will perfectly match the refreshingly youthful moisture in your healthier, smooth velvety complexion!
What are the Effective Ingredients in LIFT & GLOW by PUREANCE?
Ingredients:
Elastin & Antioxidant Youth Complex: Acer Saccharum (Sugar Maple) Leaf extract, Acer Rubrum (Red Maple) leaf extract, Acer Pensylvanicum (Stripped Maple) Leaf extract.
Terminalia Ferdinandiana (Kakadu plum) Fruit Extract, Aloe Barbadensis Leaf Juice, Rosa Canina, Mangifera Indica (Mango) Seed Butter, Theobroma Cacao Seed Butter, Butyrospermum, Parkii (Shea) Butter, Cocos Nucifera (Coconut) Oil, Chamomilla Recutita (Matricaria) Flower Extract, Glycerin, Hamamelis Virginiana (Witch Hazel) Extract, Spirulina Platensis Extract, Helianthus Annuus (Sunflower) Seed Oil, Persea Gratissima (Avocado) Oil, Oenothera Biennis (Evening Primrose) Oil, Lecithin, Potassium Sunflower seedate, Cera alba, Xanthan Gum, Tapioca Starch, Citrus Aurantium Dulcis (Orange) Peel Oil
What are the expected effects of each ingredient in LIFT & GLOW by PUREANCE?
Maple Leaf Elastin & Antioxidant Youth Complex.
Acer Rubrum (Red Maple) leaf Extract – New research presented at the 256th National Meeting & Exposition of the American Chemical Society suggested that Maple Leaf extract could significantly protect against wrinkles.* Their studies found that Glucitol-core Containing Gallotannins (GCGs) help protect your skin from immune markers and dark age spots.** GCGs comprise galloyl groups that block the enzyme elastase from breaking down elastin proteins in the skin, leading to fine lines, wrinkles, folds, and sagging. That means you retain more elastin and a plump, youthful complexion!
Acer Saccharum (Sugar Maple) Leaf Extract – Researchers from the University of Rhode Island identified 68 gallotannins, 25 flavonoids, gallic acid, quinic acid, catechin, epicatechin, and 9 other gallic acid derivatives, providing exceptional antioxidant properties. Free radicals destroy the cell walls of your skin, making skin appear dull and damaged. Antioxidants combat aging skin. Natural Alpha Hydroxy Acids (AHA) acids, namely Malic and Tartaric, help slough off dull, dead skin cells, revealing fresh cells and improving skin appearance.*
Acer Pensylvanicum (Striped Maple) Leaf Extract – Maple Leaf has immune-modulating properties beneficial for acne and balances the skin's pH.* These skin dynamos work together, improving connective tissue health. Maple Leaf protects the skin against premature aging caused by oxidative stress. It combats free radicals and increases skin elasticity, resulting in firmer, tighter skin, even skin tone, and a radiant glow!**
Terminalia Ferdinandiana (Kakadu plum) Fruit Extract – A dynamo restorative! Kakadu contains the Vitamin C antioxidant power of over 50 oranges, naturally brightening your delicate undereye skin. Vigorous anti-bacterial activity calms irritated areas, reduces discomfort, and delivers substantial nutrition. It shields your skin from free radicals and stimulates collagen, elasticity, cellular repair, and regeneration. Rich in gallic and ellagic acids reduces the appearance of fine lines and wrinkles, behaving similarly to an alpha-hydroxy acid (AHA). Rich in antioxidant phenolic acids more potent than Vitamin E. Kakadu encourages elasticity and suppleness, promoting skin rejuvenation!**
Aloe Barbadensis Leaf Juice – Aloe is your skin's idol! Power-packed with skin-nourishing Vitamins A, B1, B2, B3, B5, B6, B12, C, E, Choline, and Folic Acid. It soothes skin with superior calming properties and is excellent for repairing damaged skin. Aloe's aloin blocks up to 30% of the Sun's ultraviolet rays. It shields against DNA and cellular damage caused by harmful substances. Aloe's potent enzymes rejuvenate aged tissue, penetrating up to 7 layers. It stimulates collagen production, strengthening your skin's matrix, significantly improving skin elasticity, and reducing wrinkles. Aloe plumps your skin by increasing moisture retention, repairs, protects, and more, giving you a giant push toward your dream complexion!*
Rosa Canina Seed Oil (Rosehip) – Potent anti-aging skin restorative! Rosehip's delicate oil nourishes your skin's deepest layers while it hydrates, moisturizes, exfoliates, and brightens. Naturally high in Vitamins A and C, it boosts collagen production, strengthening the skin's infrastructure matrix and improving elasticity. Together with plumping cellular moisture, it's fabulous at smoothing wrinkles, especially crow's feet. And it soothes reddened angry areas. Leaves your healthy skin illuminating your face!**
Mangifera Indica (Mango) Seed Butter – Magnificent Mango butter reduces signs of aging! Rich in Omegas, such as Oleic acid, Linoleic acid, Palmitic acid, and Stearic acid, it delivers long-lasting moisture and anti-aging nourishment. Plus, these Omegas restore the dwindling fatty acids in skin cells, reducing premature wrinkles and fine lines!*
Theobroma Cacao Seed Butter – Cacao stimulates not only tastebuds but also your skin! It contains high concentrations of nourishing flavonoids, polyphenols, and saturated fatty acids, making it an excellent and stable skin moisturizer and emollient. And it's hypoallergenic. It reduces moisture loss by forming a protective barrier on your skin's surface.* This glorious butter calms irritated skin and fights harmful bacteria and free radicals. Cacao butter leaves your skin healthy and radiant!*
Butyrospermum Parkii (Shea) Butter – Sensational Shea butter! It's jammed with nutrients, including Vitamins A, E, F, Quercetin, Epigallocatechin gallate, and free radical fighting antioxidants.  It soothes irritated skin and helps regenerate new cell growth.  It protects your skin from harmful external factors, such as UV rays or wind. Plus, it's tough to beat this decadent moisturizer and emollient!*
Cocos Nucifera (Coconut) Oil – Cuckoo for Coconut! This versatile oil is loaded with vitamins and fatty acids, including about 50% Lauric Acid.  Lauric Acid shows promise against the acne-causing bacteria P. acnes. Studies found that Coconut oil is an effective therapy for soothing very dry skin (xerosis) and atopic dermatitis (eczema). The research also shows it stimulates cellular skin repair while protecting skin from harmful microbes. Its molecules are quite small, enhancing moisture absorption. Coconut oil encourages healthy, dazzling skin!**
Chamomilla Recutita (Matricaria) Flower Extract – Chamomile's gifts never end! This herb supports, nourishes, soothes, and calms your skin.* The active ingredients are the terpenoids chamazulene and α-bisabolol. Bisabolol is the key component that calms irritated skin. Studies show it repairs skin damage faster than corticosteroids. This natural moisturizer also helps reduce UV damage and soothe itchy skin. Chamomile helps repair your delicate skin cells!*
Glycerin – A magnet for moisture! Glycerin helps reduce oily skin, won't clog your pores, and hydrates your skin by attracting moisture.* It alleviates dry, cracked skin. One study concluded Glycerin hydrates the outer layer of skin, improves skin cell metabolism, protective barrier function, shields from irritants, and accelerates cellular repair.** Hydrates and inspires healthy skin like nothing else!
Hamamelis Virginiana (Witch Hazel) Extract – Soothing, calming bliss! This tonic helps calm irritations and soothes sensitive skin.*** Witch Hazel acts like an astringent, helping shrink your pores and fight acne-causing bacteria.* It reduces reddened skin (erythema), caused by injury or irritation, by up to 27%!*** And it improves dry or damaged skin, reduces flaking, and restores suppleness. Witch Hazel encourages youthful-looking skin!*
Spirulina Platensis Extract – Potent nutrition revitalizes your skin! This green alga is a supreme source for proteins, carotenoids, Vitamins B and E, Iron, Zinc, Copper, and Gamma-linolenic acid! Studies show it enhances the repair of damaged skin and improves collagen metabolism-boosting skin regeneration. Its rich antioxidant content combats free radicals that lead to aging skin, fine lines, and wrinkles. And it protects against toxins and bacteria that cause breakouts. Spirulina reduces dark undereye circles and dryness!**
Helianthus Annuus (Sunflower) Seed Oil – Sunflower delivers moisture-balancing ceramides! This extravagant oil doesn't block pores or cause blackheads. Rich in revitalizing Vitamins B, D, K, and E. Its moisture-replenishing emollients plump your skin cells with Oleic Acid, Linoleic Acid, and Sesamol, excellent for dry, flaky skin. Sesamol is a potent antioxidant and anti-bacterial, protecting your skin from free radical damage and reducing acne breakouts. Linoleic acid is an essential building block for ceramides, critical for retaining your skin's moisture balance and improving elasticity. Helianthus protects your skin from damage by environmental pollutants and UV rays, strengthening cellular resilience. And Sunflower dramatically reduces wrinkle formation and signs of aging!**
Persea Gratissima (Avocado) Oil – Avocado oil is a treasure trove of skin rejuvenators! It's an excellent source of skin-replenishing fatty acids, including Omega-3 linolenic acid, Omega-6 linoleic acid, Oleic acid, and Beta-Sitosterol. These preserve moisture, reducing water loss and skin dehydration. Avocado oil smooths, replenishes, and softens skin. It visibly calms skin and is loaded with natural antioxidants, such as Vitamins A, C, D, and E. Avocado boosts cellular hydroxyproline content – an amino acid that firms your skin and strengthens its protective barrier. Skin-nourishing polyphenols, including catechin, 3-leucoanthocyanidins, and epicatechin, neutralize free radicals before they can damage your skin. Avocado oil is marvelous for your skin!*
Oenothera Biennis (Evening Primrose) Oil – Heavenly Primrose! This luxurious emollient is bursting with Omegas, including Linoleic Acid, γ-Linolenic Acid, Oleic Acid, Palmitic Acid, and Stearic Acid. They nourish your skin with essential fatty acids for healthier, softer, more supple, radiant skin. Primrose moisturizes and improves elasticity and skin strength. It promotes cellular repair reducing scars, soothing irritated and acne-prone skin, and reducing future outbreaks. It plumps wrinkles and fine lines and protects your skin from cellular oxidation. It smooths roughness, calms irritations, redness, flaking, peeling, and dryness while ridding your skin of impurities. Primrose is gentle on sensitive skin and promotes a clear, rejuvenated complexion!*
Lecithin – Escorts nutrients into your cells! Lecithin is composed of fatty acids that highly restores, softens, and soothes your skin. It creates a skin barrier effectively seals-in moisture and harmful stuff out. But the exciting benefit is its ability to deeply penetrate skin layers carrying nutrients along for the ride through cell membranes. It also provides the exotic and luxurious feel of this emollient. Lecithin is perfect for revitalizing dry, tired, aging skin!*
Potassium Sunflower seedate– Sunflower oil is bursting with skin-hydrating Vitamin E! Vitamin E traps moisture inside your skin cells, keeping your complexion hydrated longer. It reduces angry irritations and protects your skin from bacteria and germs. Omega Linoleic acid helps maintain your skin's natural protective barrier. Resulting in a smoother, glowing, plumped-up complexion!**
Cera alba – This natural Beeswax protects your skin! A potent humectant attracting moisture like a magnet, and as an occlusive agent, it forms a barrier locking it in. The barrier repels harmful impurities from damaging your skin. It does this without clogging your pores. Cera Alba is anti-allergenic and good for sensitive skin. This luxurious creamy star leaves your skin hydrated and protected from the elements!*
Xanthan gum – Naturally derived and safe! Xanthan gum helps give LIFT & GLOW its luxurious texture while helping hydrate your delicate skin.*
Tapioca Starch – Gives extravagance the cream! Tapioca thickens and enriches texture to a smooth, silky, and velvety feel without feeling greasy!*
Citrus Aurantium Dulcis (Orange) Peel Oil – Skin-lightening champion! Rich in Hesperidin flavonoids and Vitamin C, it has potent antioxidant properties and reduces irritations. And it fights bacteria and lightens skin tone. Studies show Hesperidin offers skin protection against UVA-induced damage of fibroblasts and collagen.* Detoxifying, renewing, and refreshing to the skin. Citrus oil helps make your skin glow!
How can LIFT & GLOW help me?
Its primary benefit is boosting collagen production by up to 200% and skin turnover up to 315%! This promotes elasticity and strength to skin, firming and toning sagging skin. Its secondary benefit is effectively halting elastin breakdown, including wrinkles, folds, and sagging formation. Plus, it's packed with antioxidants to help neutralize free radicals and protect your cells from damage and premature aging. Lastly, it replenishes skin nutrition, including hydration, to revive the youthful glow to your complexion!
Each of the 23 phenomenal USDA Certified Organic skin rejuvenators in Doctor-Approved LIFT & GLOW by PUREANCE is scientifically proven to help:
Tighten, Firm, & Strengthen collagen matrix and elasticity
Spike nutrient delivery and new cell growth up to 315%
Reduce sagging, wrinkles, folds, and fine lines
Restore suppleness and softens skin texture
Deliver & Trap moisture, plumping up cells
Minimize scars, burns, acne, very dry, rough, flaky, skin
Calm puffiness, irritated, and reddened skin
Protect against harmful bacteria and UV rays
Neutralize skin-aging free radicals
Balance oily skin, reducing blackheads, without clogging pores
Brighten and even skin tone
Revitalizes cellular integrity
Fabulous for all skin types, including problem skin
How many bottles of Doctor-Approved LIFT & GLOW by PUREANCE am I allowed to order today?
Instead of worrying about reordering month after month, we created discount bundles of 2 and 3 bottles with BIGGER SAVINGS.
By STOCKING UP with 3 bottles, you'll have six months' worth of nature's potent skin nutrients for just $79 per month.That brings your investment down to only $2.63 a day! This exclusive package allows you to take advantage of our rock-bottom prices.
Or you can choose our 2-bottle special at just $89 a month or less than $2.97 per day.
We know you'll love the luxurious feel of LIFT & GLOW by PUREANCE and its rejuvenating USDA Certified Organic botanical skin enhancers.
Don't forget you have your 365-Day Love It or Your Money Back Guarantee! If it's not for you, just let us know within 12 months, and you'll get a full refund. That's our promise to you.
Who can use LIFT & GLOW by PUREANCE?
Doctor-Approved LIFT & GLOW by PUREANCE is perfect for Men & Women who are fed up with living with wrinkles, sagging, and looking older than your years on Earth. But it's also magnificent in rejuvenating skin at the cellular level with intense nourishment that stimulates healthy, plump, and hydrated new growth.
LIFT & GLOW's botanicals are USDA Certified Organic. Science proves these natural ingredients are gentle and effective, even for sensitive and problem skin.
Should I use LIFT & GLOW by PUREANCE long-term?
YES! In fact, we recommend daily use, morning, and night, to protect your skin from continued exposure to environmental stressors and deliver consistent nourishment for robust skin repair and regeneration to help keep you young-looking for decades to come.
Are there any side effects for LIFT & GLOW by PUREANCE?
All the ingredients are natural and USDA Certified Organic. Although there are no reports of side effects, some extracts are sourced from flowers and may cause allergies in sensitive people.
Sensitivity Testing: Apply a dime-sized amount on your inner elbow and wait 24 hours. If there's no reaction – you're good to go!
How do I use LIFT & GLOW by PUREANCE?
We recommend using LIFT & GLOW in the morning and evening. Cleanse your face with a natural glycerin soap (that doesn't dry or deposit harsh chemicals) or another natural, gentle cleanser and pat dry.
Place a dime-sized amount of LIFT & GLOW on your third fingertip and gently apply an even layer to your face and neck. Don't rub, as this pulls and stretches your skin. The third fingertip is the weakest using minimum pressure force and is the recommended etiquette for skincare.
How can I order LIFT & GLOW right now?
Click the button on this page, and it'll take you to a secure order page where you can make your desired selection.
LIFT & GLOW's superior quality, potent USDA Certified Organic formulation is only $99 per bottle.
SAVE MORE when you STOCK UP with our exclusive 2 or 3 bottle discount packages.
Your investment could drop to our rock-bottom $79 per month for a 3-bottle supply, which works out to just $2.63 per day.
Will I be able to track my order once it has been placed?
ABSOLUTELY! Feel at ease knowing you can track your order at any time. Once we process your order, you'll get an email with your confirmation details. If you have any questions, please email us or call our Customer Service Specialists 24-7 for assistance. Toll-free at (800) 595-0735, anytime! Outside the US, call us at (310) 409-4616.
Turn back the hands of time and reclaim your confidence and giddy youthful spirit! Click the button on this page and get your Organic LIFT & GLOW by PUREANCE today!
Remember, when placing your order today, you'll receive your 365-Day Love it or Your Money Back Guarantee!
Safety Facts: We recommend that you consult your doctor before using any product if you have any pre-existing chronic skin conditions.